Travelling to Jokos
Venue
Jokos will take place at the Fira de Sabadell (Barcelona). It is a modern building located in the Plaça de la Sardana, 7 of Sabadell. The original building was a 1946 factory, with a great height for the machinery that was inside. Today it is completely renovated and adapted as an exhibition pavilion with a surface of 4.500m².
By car
If you travel by car, please use the following address for your navigation system: Fira de Sabadell o Plaça de la Sardana, 7, Sabadell.
Sabadell is only 20 km far from Barcelona, ​​95km from Girona, 105km from Tarragona and 170km from Lleida. The city is accessed by the C-58 motorway: Sabadell South and Sabadell Center exits. From the Sabadell Center exit you can also access the northern entrance of Sabadell.
Once we have arrived, there is private parking in the same building. We can also park easily and free of charge near the venue.
By train
Ferrocarrils de la Generalitat de Catalunya (FGC)
There are several stations corresponding to the S2 line of the Metro del Vallès. The closest one to the venue is Sabadell Plaça Major, just 10 minutes walk from Fira Sabadell. There are trains from Pl. Catalunya (Barcelona) every 15 minutes.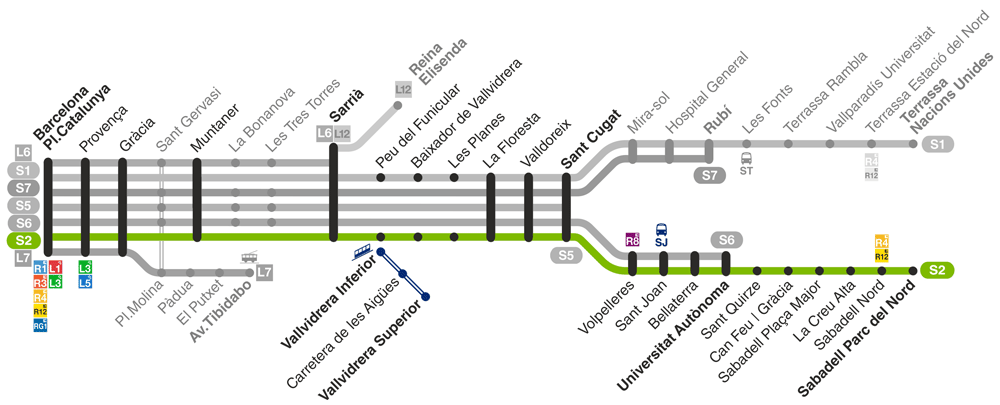 Renfe
The nearest Renfe station is Sabadell Center, corresponding to the R4 Rodalies line of Renfe. The station is located 400 meters from the site.
By bus
Sabadell is connected by intercity lines with Barcelona and with 14 municipalities of the region.
Information:
Sabadell bus station
C. de la Estació, 67 – Tel. 93 727 92 92
Accommodation
If you come from afar, you have a wide range of accommodation at your fingertips. Check the following links to choose the option that suits you:
For hotels, please go to Booking.com
For private accommodations please go to Airbnb.
For Holiday Apartments please go to Home Away.
For information about other accommodations in Sabadell (hotels, apartments, private accommodations) please contact the tourist information of the city of Sabadell.